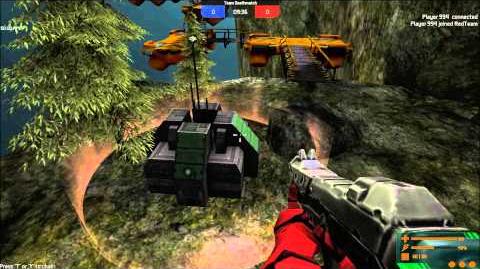 The Jetship was released on March 22nd 2014. The new implementation was intended to be restricted to the T-Pile map, but was expanded to "The Road" map also in version 2.1.2. This new type of vehicle allows players to engage in air to air Car and air to ground combat. The aircraft can accommodate only 1 passenger and that player would have to navigate the aircraft while shooting.
Ad blocker interference detected!
Wikia is a free-to-use site that makes money from advertising. We have a modified experience for viewers using ad blockers

Wikia is not accessible if you've made further modifications. Remove the custom ad blocker rule(s) and the page will load as expected.